Fully on-brand live streams and recordings
Create content that your viewers instantly recognize every time.
Get started - it's free!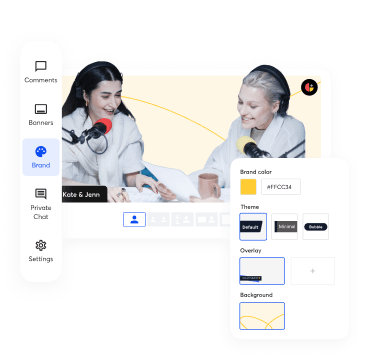 Your content. Your brand.
Personalize your live stream and recording branding with your own logo, color, banners, scrolling tickers, name tags, overlays, backgrounds, and more.
This is an excellent tool! It is so versatile. It has so many capabilities.
Michel Cros
Videographer at F and J Productions
StreamYard makes it easy to look good
Our expertly designed themes make even dynamic content, like comments, fit your brand.
Everything you need to create a branded experience
Logo - Add a professional touch to your content with your company logo.
Brand color - Strengthen your brand identity through customized asset colors.
Banners - Highlight your content with attractive banners and scrolling tickers.
Overlays - Use overlays to fully customize your stream.
Backgrounds - No more boring blank backgrounds. Let your backgrounds complement your brand.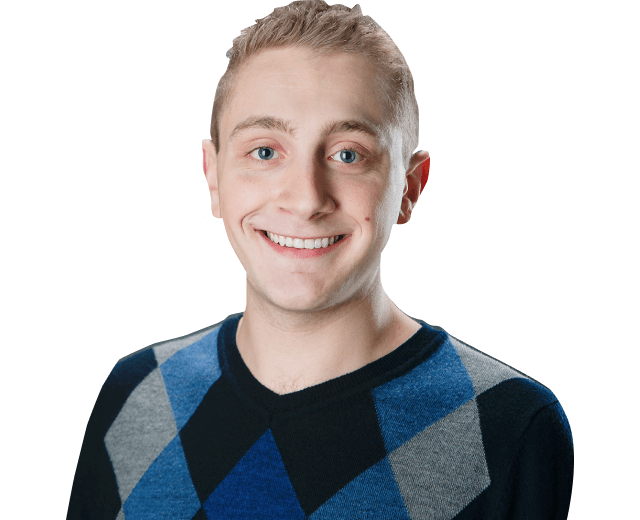 StreamYard has raised the bar for quality of virtual events, affording the opportunity to easily create engaging live streams that look like television productions.
Start creating with StreamYard today
Get all of the tools you need to create beautiful, branded content in a virtual production studio.
Get started - it's free!
Enterprise? Contact our sales team here.